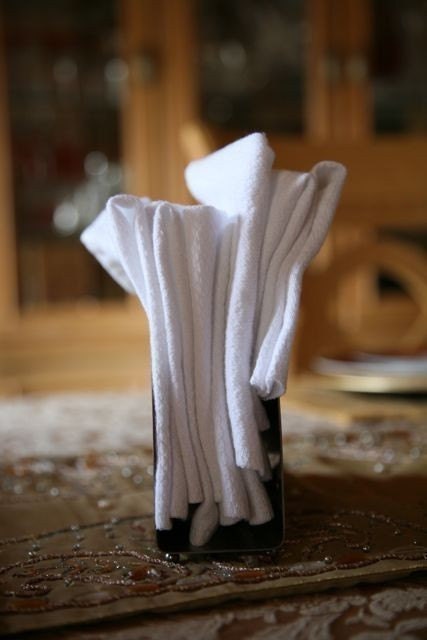 Oprah has her favorite things, so why can't I? Granted, you have to purchase these yourself, but the majority of them will be from small business hand makers so you can feel great about where your money is going.
These eco-friendly napkins made of 100% cotton and perfect for everyday use
. They are a great replacement of standard throw away napkins and help save space in the cabinets too. Not only are these great for adults but they can teach little ones the value of reusing materials rather than the waste created with a disposable society. Just toss them in the wash (yes you can bleach them if needed) and the kids can help with folding when they are clean.
Get them on Etsy from favorite seller
LoveForEarth
. While there, take the opportunity to check out the other great handmade and reusable products offered. There are sandwich baggies, produce bags too, which I also have that are great for farmers markets!